Pharyngitis
It is one of the most common diseases in society. This disease, which usually manifests itself in the winter season, causes complaints such as sore throat, weakness and fever.
Pharyngitis, which causes discomfort by irritating the pharynx or throat area; It is divided into chronic and acute.
Symptoms of acute pharyngitis are fever, sore throat and burning; Chronic pharyngitis mostly progresses with a feeling of being stuck in the throat, itching and dry cough. Acute pharyngitis causes complaints such as difficulty in swallowing, fever, redness in the throat, difficulty in eating.
Chronic pharyngitis is caused by irritation of the throat area. The patient's habits and lifestyle, nasal diseases and reflux can also cause this.
reasons
Chronic pharyngitis:
It is caused by irritation of the throat. Persistent irritation in the throat causes this condition to continue for a long time. In particular, nasal diseases such as the curvature of the nasal bone force the person to breathe through the mouth, and as a result, long-term dryness of the throat occurs. Other causes of chronic pharyngitis are as follows:
Working in a job that requires a lot of talking (such as teaching)
Insufficient fluid intake
Eating extremely cold or hot foods
Smoking
Frequent consumption of hot spices
allergies
Hay fever
Reflux (acid coming from the stomach)
Disorders that cause allergies in the nose, swelling of the adenoids, sinusitis
acute pharyngitis;
Viruses are the most common cause of this disease. In the case of a cold, it may be accompanied by an infection. Being in cold places and staying in the same environment with sick people can also cause acute pharyngitis.
Exposure to chemicals for a short time, dry air and similar conditions are also causes of acute pharyngitis.
Symptoms
Pharyngitis occurs as a result of infections due to bacteria or viruses. Acute pharyngitis occurs suddenly, while chronic pharyngitis recurs constantly.
Symptoms in acute pharyngitis include:
Fire
sore throat
runny nose
Weakness
A feeling of being stuck in the throat
having difficulty swallowing
Chronic Pharyngitis gives the following symptoms:
Pain when swallowing
mild sore throat
Cough
Diagnosis
Sore throat or sore throat that develops alone does not indicate pharyngitis. In order to diagnose pharyngitis, it is necessary to observe several findings at the same time.
Acute and chronic types of pharyngitis are manifested by symptoms such as difficulty in swallowing, sore throat, weakness and fever.
When diagnosing frangitis, the patient's working conditions, how much fluid he consumes per day, in which environments he is in, etc. is questioned. Then the physician determines the presence and type of pharyngitis by performing a physical examination.
There is no need for testing unless the physician deems it necessary. Sometimes, however, doctors may order a throat swab, culture-antibiogram test, chest X-ray, and blood test.
A swab is taken from the patient's throat with a cotton swab while a throat culture, that is, culture-antibiogram, is applied. This procedure does not hurt, it is easily applied. The swab taken is sent to the laboratory and examined. Thus, it is determined which bacteria cause pharyngitis and which antibiotics should be used to eliminate them.
Treatment
When deciding on the treatment of acute pharyngitis, the patient's symptoms, findings and examination results are examined.
If the condition is caused by bacterial causes, the physician will prescribe pain relievers, lozenges, antibiotics or nasal sprays.
In the formation of viral pharyngitis, the treatments are mostly aimed at preventing the symptoms. On the other hand, the patient is recommended to consume plenty of water.
Although chronic pharyngitis is not seen as a serious disease, it is difficult to treat and negatively affects the working mechanism of the body. In order for the pharyngitis treatment to be effective, the physician's instructions must be strictly followed.
Reflux and similar conditions that cause chronic pharyngitis should also be treated. Avoiding substances such as cigarettes, alcohol, chemicals and dust is also a very important rule in the treatment of chronic pharyngitis.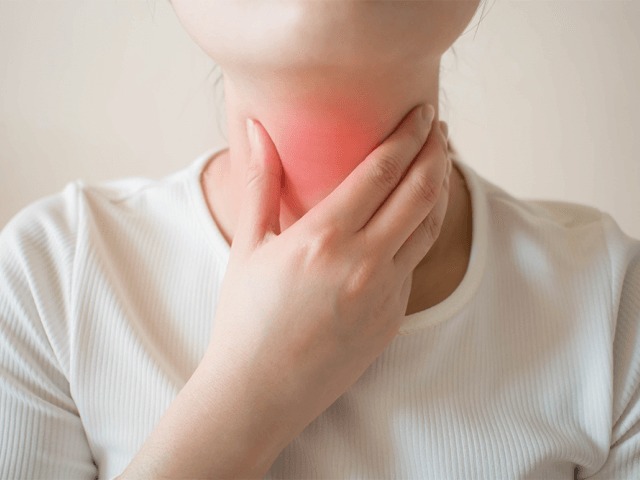 Our Clinical Information
He was born in 1981 in Zile district of Tokat. Starting primary school at Rize Atatürk Primary School, Dr. Deniz Yazıcı continued his education life in the Ergani district of Diyarbakır, since his father's place of duty changed since the 4th grade of primary school.