Laryngeal Inflammation
Inflammation of the larynx, the medical name of laryngitis, is a type of infection that occurs in the larynx region. Laryngitis can be evaluated as a throat condition that shows the symptoms of ordinary upper respiratory tract infections such as sore throat, cough, runny nose. Laryngitis is divided into acute laryngitis and chronic laryngitis. It is mostly seen in people who are in crowded places and have to use their voice frequently. The risk of experiencing pharyngitis also increases in seasons with a high probability of upper respiratory tract infections.
What Causes Laryngitis?

Laryngitis can occur from injections or from non-infectious causes. Viruses are among the leading infectious causes. Generally, when upper respiratory tract infections involve the larynx, the possibility of laryngitis increases. Again, fungi and bacteria are also among the infectious causes of laryngitis. The causes of laryngitis that are not related to infections are reflux discomfort, misuse of the voice, that is, speaking loudly and shouting. Some other factors are as follows. Due to reasons such as sprays used by individuals with asthma, harmful habits, and use of harmful substances, vocal cords cause irritation and thus the formation of inflammation in the throat is opened. At the same time, inflammation in the throat may occur due to the placement of the intubation tube used during coughing and anesthesia application into the larynx.
Throat Inflammation Symptoms

Laryngitis often shows symptoms in the form of coughing, hoarseness, bifurcation of the voice, non-permanent loss of voice, pain in the throat and runny nose. Apart from these symptoms, some symptoms can be seen. For example, the symptoms seen in the upper respiratory tract are malaise, feeling of mild weakness, fever, swelling of the lymph nodes in the neck region. Especially in children, these symptoms may be more severe and shortness of breath may be added to these complaints. Sometimes, blood coming from the mouth is also a possible symptom in people who cough too much. Again, burning of the throat, feeling like an object is sinking in the throat and dryness in the throat are among the symptoms.
Throat Inflammation Treatment Application

In the treatment of laryngitis, different treatment methods are often used to moisten the larynx. In addition to these applications, supportive treatment methods can also be recommended. The most preferred method is the application of hot steam to the throat. Applications containing menthol, eucalyptus and chamomile vapor are beneficial. During periods of increased laryngitis, the amount of water to be consumed daily should be increased. Again, resting the voice is one of the most crucial points of the treatment.
If voice problems are observed in individuals with chronic laryngitis, besides resting the voice, voice therapy should also be applied. During the period when the patient has laryngitis, it is recommended to consume herbal teas, namely linden, sage, mint lemon tea and chamomile tea.
Since acute laryngitis is caused by viral factors, antibiotic treatment is not very effective. In some cases, expectorant drugs can be added to the treatment.
What Can Be Done to Prevent Laryngitis?
In order to prevent the problem of laryngitis, it is necessary to avoid people with colds, flu and colds and to be protected from such problems.
In addition, it is necessary to pay attention to small tricks such as consuming plenty of fluids, resting regularly to increase the body's resistance and eating regularly.
If hoarseness is observed for a viral reason, the throat should be softened by increasing water consumption.
Herbal tea consumption is also recommended. But not every herbal tea is suitable for laryngitis. In other words, since acid-containing teas such as rosehip tea and blackberry tea will trigger reflux, consuming such teas in this sensitive period will not be the right behavior.
People with laryngitis should strongly avoid foods that increase stomach acids, namely bitter, sour, spicy, oily foods and harmful foods such as cola, alcohol and orange juice.
Before going to sleep, it is necessary not to consume any food other than water for at least two hours.
Since the biggest problem faced by individuals with laryngitis is cough, honey can be used. It will be useful to add 1 tablespoon of honey to a glass of warm water and drink it three times a day.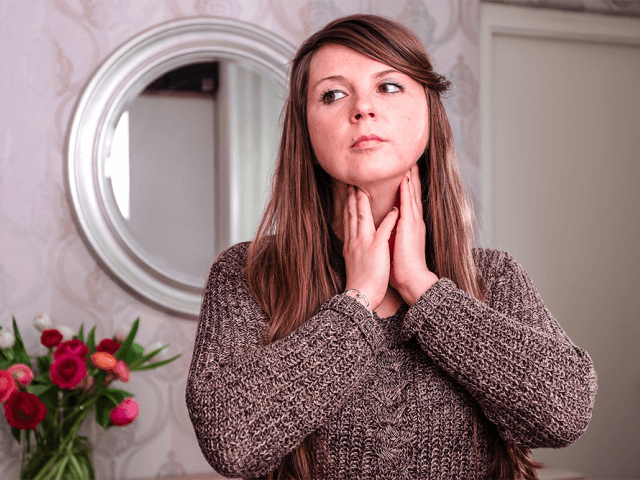 Our Clinical Information
He was born in 1981 in Zile district of Tokat. Starting primary school at Rize Atatürk Primary School, Dr. Deniz Yazıcı continued his education life in the Ergani district of Diyarbakır, since his father's place of duty changed since the 4th grade of primary school.