Intraoral Lesion
Aphthae and mouth sores restrict and make it difficult to talk and eat. RAS, or recurrent aphthous stomatitis, is the most common type and is extremely common. This is called aphtha. Aphthae are small, painful, white-colored, red-bounded lesions that occur on the tongue, lip and cheek mucous membranes, pharynx, soft palate, and gingiva.
Causes of canker sores
accidentally biting the tongue, inside of the lip or cheek
hereditary transmission
Brushing the teeth too often
Incomplete placement of prostheses
Failure to provide oral hygiene
Some foods, such as spicy and salty foods, citrus fruits, vinegar, and tomatoes
Stress
Various drugs such as antirheumatic drugs, ACE inhibitors
Tobacco, cigars, smoking
Weakening of the immune system
Consuming very cold or hot things
Hormones
some toothpastes
Iron, vitamin D or folic acid deficiency
Behcet 's disease
malignant diseases
food allergy
AIDS
Tiredness
Helicobacter pylori
Aphtha Treatment
For treatment, it is necessary to eliminate the cause of the problem. Paying attention to oral hygiene, using chlorhexidine mouthwashes, using a soft toothbrush, using systemic or local corticosteroids, B vitamins, oral creams, dietary changes, not consuming acidic, hot and irritating foods, avoiding menthol toothpaste, gum and candies, avoiding the aphthae area. Applying anesthetic creams produced for the mouth before eating is effective in reducing symptoms.
Antibiotics do not help in treatment. The recovery period of aphthae is on average 5-10 days. Sometimes, after one aphtha has healed, another can occur. More than one aphtha can be seen at the same time. If the aphtha does not go away within 2 weeks, a doctor should be consulted.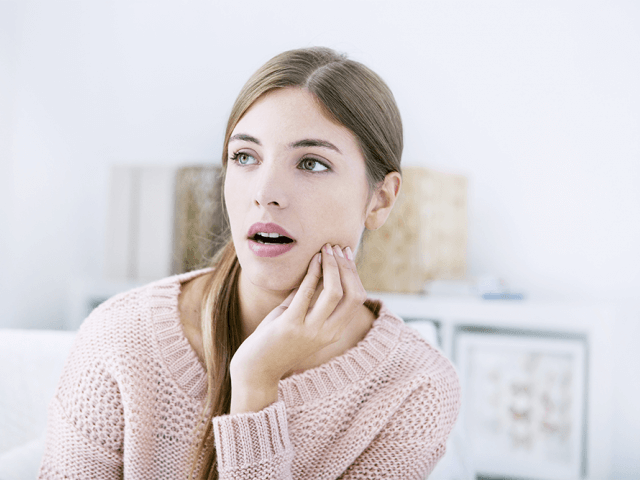 Our Clinical Information
He was born in 1981 in Zile district of Tokat. Starting primary school at Rize Atatürk Primary School, Dr. Deniz Yazıcı continued his education life in the Ergani district of Diyarbakır, since his father's place of duty changed since the 4th grade of primary school.