Sinusitis
There are air spaces around the bones around the nose. These are called sinuses. An inflamed fluid fills the sinuses over time, causing sinusitis. This condition can also be briefly described as inflammation of the mucous membranes in the sinuses. When the mucus produced by the body cannot be discharged into the nose, bacteria reproduce in this epidemic, revealing the symptoms of sinusitis.
Types of sinusitis; It is classified as acute, chronic, subacute and recurrent acute sinusitis. Acute exacerbation of chronic sinusitis should also be included in this classification.
Sinusitis Causes
congestion in the sinuses
Change in mucus content and consistency
Disruption of the mechanism that transports mucus from the sinuses to the ostia
Sinusitis is a common ailment. It is possible to count many factors as the causes of sinusitis. Viral infections in the upper respiratory tract are the leading ones. Edema caused by the nasal mucosa due to viral infection obstructs the sinus drainage channels. The thick mucus produced leads to the accumulation of secretions in the sinuses and accordingly the sinus system is disrupted. Sinusitis is caused by the multiplication of bacteria. Among the other causes of sinusitis, the most common ones are:
Occlusion of sinus ostia due to allergies and mucosal edema
Curvatures and deviations caused by the nose structure
Congestion in the sinus discharge channels due to the concha
Enlargement of the adenoid causing obstruction (especially seen in children)
Occlusion in the ostia due to pressure changes
Sinusitis Symptoms
Sinusitis affects the daily life of people negatively and when it becomes chronic, it greatly impairs the quality of life. It is more likely to occur in younger children. As it causes severe pain, its symptoms are obvious:
Intense nasal congestion
Headache
Pain in the forehead area
Difficulty falling asleep due to not being able to breathe enough
Snoring due to nasal congestion
Feeling sluggish and tired during the day
Sinusitis Treatment
Treatment of sinusitis is made according to the stages of the disease. The treatment to be applied varies depending on the intensity of the discomfort. If it is determined that the person has acute sinusitis with the examination, drug treatment can be considered appropriate or the sinusitis can be expected to go away on its own. The duration of acute sinusitis may take up to 4 weeks.
Antibiotics are used in patients diagnosed with chronic sinusitis. However, if there is no response from antibiotic treatment, sinusitis surgery is considered. With the endoscopic sinus surgery method, the sinus canals, anatomical disorders that cause obstruction in the canals and polyps are corrected. For this, first of all, a detailed examination by specialist doctors is required.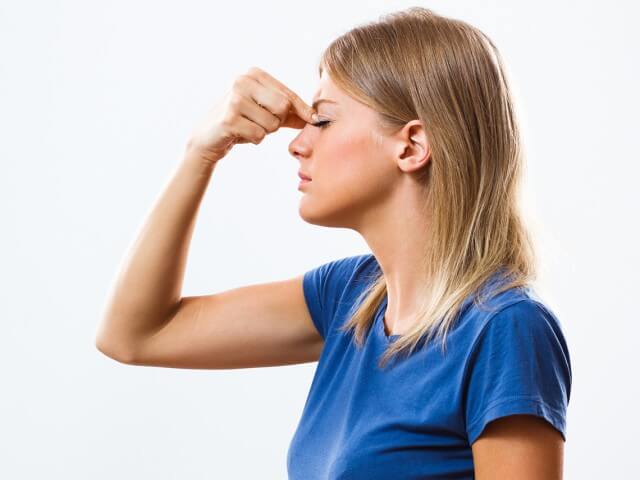 Our Clinical Information
He was born in 1981 in Zile district of Tokat. Starting primary school at Rize Atatürk Primary School, Dr. Deniz Yazıcı continued his education life in the Ergani district of Diyarbakır, since his father's place of duty changed since the 4th grade of primary school.