Nose Flesh (Concha)
Concha; located in the nose; They are the structures that are responsible for cleaning the inhaled air and balancing it in terms of temperature. Concha, also defined as concha in the medical literature; There are 6 in total, 3 on the right and left. Nasal concha is also a structure rich in blood vessels that can swell or shrink depending on the temperature of the environment.
What is Nasal Enlargement?
The problem of enlargement of the nasal flesh usually causes complaints with the growth in the lower part. This problem is defined as turbinate hypertrophy. The lower concha, which is rich in veins, enlarges or swells, causing respiratory problems.
Nose enlargement; It is usually experienced as a result of hormonal factors and allergic reactions. It can also grow with the response of the inhaled air to the difference in humidity and temperature. One of the most obvious causes of nasal concha enlargement is the problem of nasal curvature. People with nasal curvature problems experience enlargement of the concha in the wide nostril.
The function of sending quality air to the lungs, which is the main task of the concha, is interrupted as a result of the growth of the concha.
Nasal Enlargement Symptoms
Nasal congestion is one of the most common symptoms of nasal flesh enlargement. With the enlargement of the nasal flesh, the air flow cannot be provided adequately and breathing becomes difficult. At the same time, problems such as deterioration of sleep quality and lack of concentration in this context arise. As a result of not being able to breathe through the nose, breathing is done through the mouth, and in this case, bad breath, dry mouth, and various problems in the teeth can be experienced.
What Are the Symptoms of Nose Flesh?
In the patient experiencing nasal meat symptoms; complaints such as nasal congestion and inability to smell. Treatment to be applied in nasal flesh growth; The reasons for the enlargement of the nasal flesh are investigated and the decision is made. If growth is experienced with allergic reactions, drug treatment is applied. If the nasal flesh is enlarged due to the curvature of the nose, the treatment is applied by reducing the nasal flesh with surgical procedures. In recent years, nasal concha enlargement treatment has been performed with laser and radio frequency methods.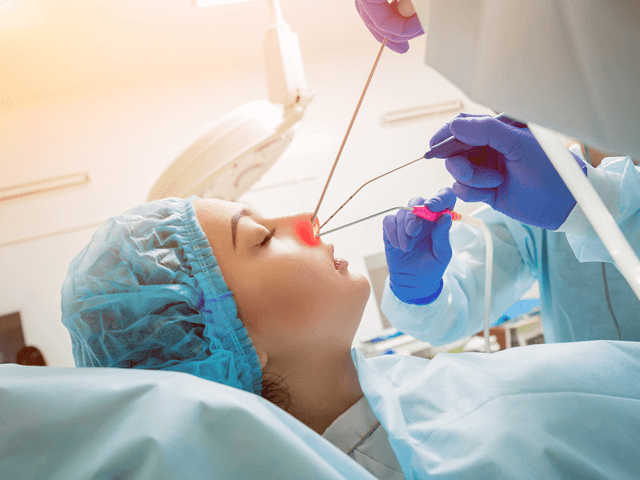 Our Clinical Information
He was born in 1981 in Zile district of Tokat. Starting primary school at Rize Atatürk Primary School, Dr. Deniz Yazıcı continued his education life in the Ergani district of Diyarbakır, since his father's place of duty changed since the 4th grade of primary school.