Nasal Congestion
Nasal congestion; It makes it difficult for the person to breathe through the nose and leads to a decrease in the quality of daily life. On the other hand, it also causes weakening in olfactory functions, disruptions in breathing and similar negative consequences. Nasal congestion is often not seen as a disease that requires treatment and is underestimated. However, this can cause many health problems.
Nasal congestion disrupts a person's life. It may be due to flu infections, seasonal changes, or it may occur due to structural disorders. Nasal congestion that can be seen in both children and adults; If it is caused by allergies and not treated, it causes various respiratory diseases such as allergic asthma.
If nasal congestion recurs frequently and this condition is accompanied by other serious diseases, it should be treated without delay.
reasons
The cause of nasal congestion may be a factor that causes irritation of the nasal tissues. allergies; Infections such as flu, sinusitis or the common cold are the main factors that cause runny nose and nasal congestion.
Car exhaust can cause nasal irritation and cause nasal congestion. This condition is known as non-allergic rhinitis. Sometimes the cause of a runny nose is tumors, but this is rarely seen.
It is possible to classify these factors as disorders occurring in anatomical structures and inflammations associated with them.
Possible causes of nasal congestion include:
• Sinusitis
• Nasal septum deviation
• Hay fever
• Concha
• Swelling in the turbinates
• Seasonal transitions
• Alcohol use
• Common cold, flu
• Experienced allergies
• Spicy foods
• Hormonal changes
• Occupational asthma
• Influenza
• Sleep apnea
• Hypertension
• Pregnancy
• Nasal polyps
• Churg-Strauss syndrome
• Thyroid disorders
• Non-allergic rhinitis
• Entry of a foreign object into the nose
People who have a blocked nose and have to breathe through their mouth can cause an infection in the throat because the air does not pass through the nasal filter. Complaints such as snoring, sleep problems, dry mouth can be seen. Physical movements may be more challenging for them.
Symptoms
What Are the Symptoms of Nasal Congestion?
If a person cannot breathe through his nose, he will naturally breathe through his mouth. Therefore, he will need to sleep with his mouth open at night. This leads to snoring attacks. Due to poor sleep quality, fatigue and fatigue are felt throughout the day.
Throat infections can be encountered because the nose cannot filter the air and dry mouth occurs. Runny nose and nasal congestion are often accompanied by sneezing, itching and dryness of the nose.
Nasal Congestion Treatment
What Is Good For Nasal Congestion?
Nasal congestion is treated according to the cause of the condition. Therefore, the process needs to be coordinated by the ENT specialist. First, the cause of the obstruction should be determined, and then an appropriate treatment should be arranged accordingly.
The endoscopy method is used to determine the cause of nasal congestion. If you have nasal congestion; If it has developed due to enlargement of the turbinate (nasal meatus), hay fever, adenoid (adenoid) growth and similar reasons, drugs and nasal sprays are used for treatment.
However, curvature of the nose and similar serious problems cannot be eliminated with drugs. In this case, it is possible to solve the patient's nasal congestion with a surgical operation. However, this method should only be preferred when there is no other option left.
Surgery is the best solution to increase the quality of life for those who constantly breathe through their mouth and have snoring problems. After the operation, there is no change in the patient's life, he can still meet his own needs. In addition, he starts to breathe easily through his nose and can continue his daily life from where he left off. Radiofrequency surgery is another method used in the treatment of nasal congestion. This greatly simplifies the life of the patient.
Nasal Congestion in Babies and Children
Babies and children often breathe through their nose. If nasal congestion occurs – like adults who have this problem – they start to breathe through their mouth. At this time, the accessory respiratory muscles come into play. As a result, posture disorder occurs in the baby.
However, some babies may not be able to use their mouths for breathing and serious breathing difficulties may occur. In this case, it is necessary to consult a doctor immediately.
Developmental anomalies in the nose and adenoid enlargement are the main causes of nasal congestion in infancy and childhood. Surgery may be needed for treatment.
Allergic Nasal Congestion
Pollens that increase in spring and autumn can cause complaints such as nasal discharge and congestion. Allergic rhinitis (hay fever) is suspected if the symptoms are severe, mostly in the morning, in the spring and autumn seasons.
In the treatment of runny nose, nasal spray for allergies or tablets suitable for oral use can be prescribed. However, these drugs should not be used without the advice of a doctor, and if they are to be used under the supervision of a doctor, the instructions given should not be exceeded.
Treatment should be directed towards the cause of the problem. Thus, an effective solution will be provided in a short time. In this respect, those with pollen allergies should pay attention to the following:
During periods of high pollen, doors and windows should be kept closed as much as possible.
The filters of air conditioners at home and in the car should be changed regularly.
On days when the weather is windy and dry, one should not go out if it is not necessary.
Dust mask should be used during house and garden cleaning.
The damp areas of the house should be maintained and repaired.
Care should be taken to ensure that bed linens are allergy resistant. (These precautions will help you minimize the allergy problem.)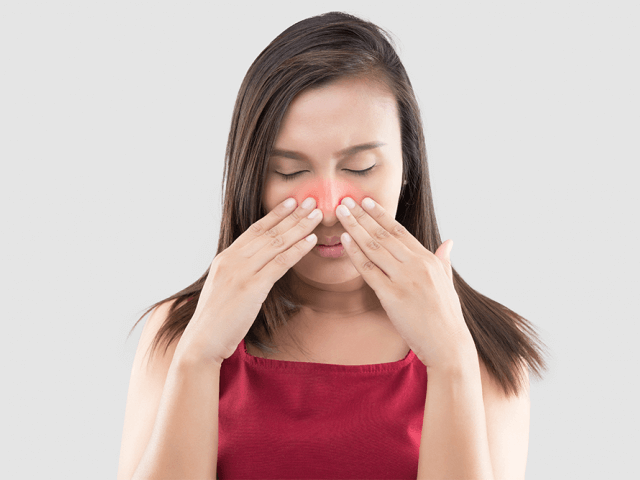 Our Clinical Information
He was born in 1981 in Zile district of Tokat. Starting primary school at Rize Atatürk Primary School, Dr. Deniz Yazıcı continued his education life in the Ergani district of Diyarbakır, since his father's place of duty changed since the 4th grade of primary school.