Tinnitus
This condition is called tinnitus in the medical literature. Patients with tinnitus do not have any psychological problems. But they hear some sounds at frequencies that are not in the external environment. Tinnitus is sometimes mild, sometimes severe. Some Patients only hear the ringing in quiet environments and at night. This is considered mild tinnitus.
If the ringing intensity is high, it is possible to hear it even if there is noise. If tinnitus is not treated, it can cause psychological disorders and lead to depression after a while.
Sometimes tinnitus can be an indication of a serious problem. If tinnitus appears suddenly and develops rapidly, if it is accompanied by complaints such as loss of balance and hearing, headache, and dizziness, it can be considered dangerous.
Eighth nerve in the brain stem; balance and auditory nerve. The other name for this is the vestibulocochlear nerve, where there is a risk of tumor formation in the nerve sheath. One of the early symptoms of some tumors in the brain is tinnitus.
Especially in patients with unilateral tinnitus, if there is hearing loss, evaluation is needed in terms of tumoral lesions.
Tinnitus is seen with different frequency in different age groups. Theoretically, it can be said that children do not encounter this disease much. However, this should never be interpreted as tinnitus in children.
The child may not be able to express his/her complaints or may be expressing them incompletely. Factors that cause hearing loss can also cause tinnitus.
In tinnitus, patients usually state that they hear a thin, high-pitched sound. However, this can sometimes manifest as hearing a coarse, deep-toned sound, or some patients may feel as if they are pulsing in their ears. Patients experiencing tinnitus feel it in different tones.
Ear infections observed in childhood have a high risk of causing this condition. Tinnitus occurs during otitis media (middle ear inflammation with effusion), which develops due to fluid accumulation in the ear and keeping this fluid inside for a long time.
Generally, however, children do not complain of low hearing or tinnitus. It can be difficult for a child to understand that this is happening.
Causes of Tinnitus
The causes of tinnitus are varied. All factors that can cause hearing loss can also cause tinnitus. It should be kept in mind that systemic disorders that do not cause hearing loss can also cause tinnitus.
Anemia and iron deficiency due to blood deficiencies are other causes of tinnitus. Diabetes and vitamin B12 deficiencies can cause tinnitus. The cause of tinnitus may be an ear-related condition, or it may be a discomfort in the body.
Especially in adults, tinnitus that develops due to advancing age is common. This problem persists, getting worse every 10 years. Tinnitus can also be seen in those who are exposed to pressure changes or noise due to working conditions. Pilots, soldiers, divers are among them.
In addition to all these, it is possible to classify other causes of tinnitus as follows:
spigot use
Inflammation in the ear
Perforation in the eardrum
Candy
Occupational deformation
Tumors in the brain
Hypertension
Changes in the structure of the ear bone
Stress
Meniere's disease
hormonal changes
Disturbances in the cardiovascular system
Traumas
Anemia
Tinnitus Symptoms
tinnitus; It is felt as whistling, slight ringing, throbbing, hissing. The sound heard can sometimes be high pitched. Some patients perceive the ringing in musical tones. But this is a rare occurrence. These sounds sometimes reach very disturbing dimensions and put the person in mental distress.
The symptoms of tinnitus may continue for a while and suddenly disappear, or they may become more severe and become more unbearable for the person. Symptoms occur in some patients when the environment is quiet or at night. In some patients, this situation is so intense that it negatively affects their daily life. Tinnitus can also be a sign of another disease. All factors that are effective in the occurrence of hearing loss also pose a risk for tinnitus. Inflammation or perforation of the eardrum, inflammation of the inner ear, tumor formation in the auditory nerve can cause tinnitus.
Diagnosing Tinnitus
Different methods are used to diagnose tinnitus, depending on the cause. The ENT specialist first listens to the patient's history and learns about their complaints. If the tinnitus is presumed to be due to an ear-related cause, audiometric examination is performed and it is checked whether there is any residue, dirt, any problem in the middle ear or eardrum that may cause obstruction of the external ear canal.
If it is determined that the patient has a hearing loss and this is at high frequencies, imaging methods such as MR or computed tomography can be applied. If no findings are encountered, blood sugar, iron, zinc, vitamin B12 and cholesterol levels are measured.
Treatment of Tinnitus
Identifying the cause of tinnitus is not easy. However, if the cause is known, a great deal of improvement can be achieved by performing treatment for it. If the cause of the tinnitus is a tumor in the auditory nerve, radiotherapy or surgical treatment can be applied.
If it is caused by the dirt in the outer ear canal, cleaning the ear will be the solution.
The problems seen in the middle ear canal are tried to be eliminated with medical or surgical treatments.
If the cause of tinnitus cannot be determined, general treatment methods are applied.
If the tinnitus is due to systemic factors, the focus should be on the treatment of problems such as zinc deficiency, cholesterol, high blood pressure, iron or B12 deficiency.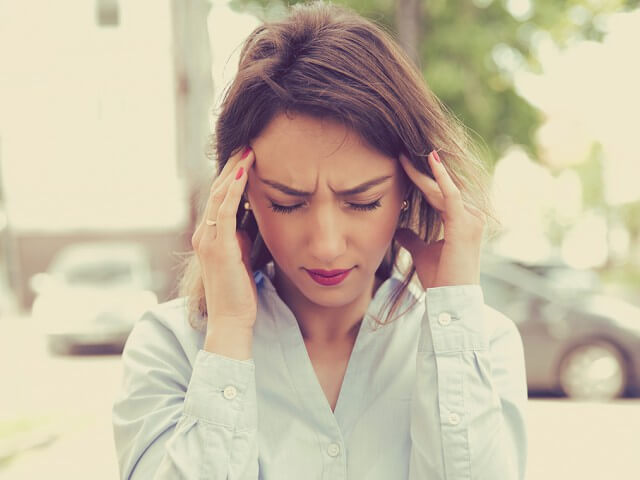 Our Clinical Information
He was born in 1981 in Zile district of Tokat. Starting primary school at Rize Atatürk Primary School, Dr. Deniz Yazıcı continued his education life in the Ergani district of Diyarbakır, since his father's place of duty changed since the 4th grade of primary school.