Hearing loss
Types of Hearing Loss
Hearing loss can occur in 5 different ways, 3 of which are in the ear region.
conductive hearing loss
Neural (Sensorineural) (S/N) hearing loss
Mixed hearing loss
functional hearing loss
Central (Central) hearing loss
Hearing Loss Symptoms
The first consequence of hearing loss is a decrease in hearing. However, the following problems may arise;
Inability to understand spoken
Repeat conversations
state of introversion
insecurity
Social distancing
Irritability
Depression
Decline in academic achievement
Is There a Hearing Loss Treatment?
We mentioned above that there are different types of hearing loss. Hearing loss treatments are also carried out differently in different types of hearing loss.
While there is no treatment available for sensorineural hearing losses and central (central) hearing losses, treatments can be applied for conductive and mixed hearing losses. Psychological support to be provided by psychologists and psychiatrists for functional hearing loss can provide improvement.
Hearing Loss Treatments
The types of hearing loss that can be treated are mixed, conductive and functional hearing losses.
In cases of conductive hearing loss and mixed hearing loss, the diagnosis should be made clearly and accurately for treatment. For example, middle ear diseases can often be treated with antibiotics and other medical drugs. The treatment method in chronic middle ear pathologies is usually surgical operations. In the disease called otosclerosis, which is caused by the calcification of the stapes ossicles in the middle ear, the stapes bone can be removed and replaced with a prosthesis. In cases such as the presence of a plug in the external ear canal, cleaning the ear will allow the sound transmission line there to be restored and the hearing loss to disappear. Hearing problems arising from the outer and middle ear can be effectively corrected by medical or surgical methods.
Treatments should be started as soon as possible and should not be delayed. In cases where hearing loss cannot be corrected using medical and surgical methods, hearing loss can be easily resolved with hearing aids, middle ear implants or bone conduction implants. In sensorineural hearing loss related to the inner ear, the hearing loss is mostly permanent. The losses that occur as a result of such problems are usually caused by problems in the transmission of sound to the neural pathways in the auditory system.
Sensorineural hearing loss due to inner ear cannot be treated medically. Hearing aids or active middle ear implants can be the solution for such mild, moderate and severe hearing losses. Cochlear implant applications are recommended for severe and very severe hearing loss. Since mixed hearing loss is caused by problems in the inner ear, outer ear or middle ear, treatment includes drugs, surgical operations, hearing aids, active middle ear implants or bone conduction implants. However, in tumor-induced hearing loss, the tumor can be removed by sacrificing the auditory nerve.
In functional hearing loss, the situation and treatment are slightly different. Since there is no anatomical and physiological hearing loss in functional hearing loss, a treatment plan is prepared considering that the patient has an artificial hearing loss. In functional hearing loss, the person may lie about his/her hearing loss to gain self-interest. Or, he may prefer to present himself as hearing loss for the purpose of salvation due to a difficult situation (academic failure, exposure to violence, etc.). In these and such cases, why the patient has functional hearing loss should be resolved in the background and necessary psychological support / rehabilitation should be provided. Removing the situation that puts the person under psychological pressure or confronting the fact that he or she cannot benefit from hearing loss will also bring the end of functional hearing loss.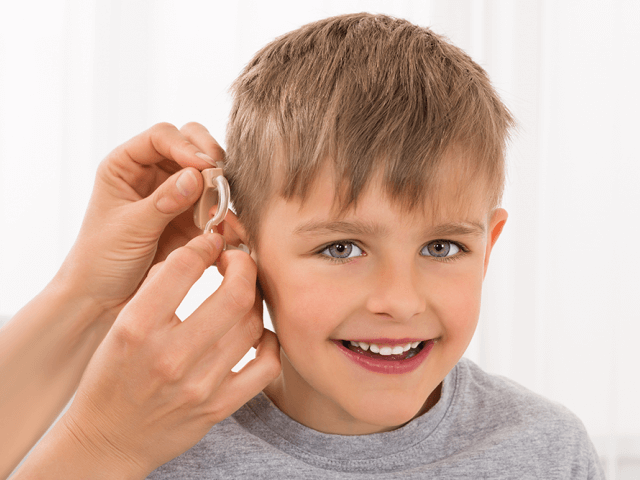 Our Clinical Information
He was born in 1981 in Zile district of Tokat. Starting primary school at Rize Atatürk Primary School, Dr. Deniz Yazıcı continued his education life in the Ergani district of Diyarbakır, since his father's place of duty changed since the 4th grade of primary school.