Ear Discharge
Ear discharge; blood, earwax, inflammation or fluid coming from the ear. Mostly, the discharge coming out of the ear is earwax. However, the flow; It can also be due to minor irritations or infections. a ruptured eardrum; may cause a white, slightly bloody or yellow ear discharge.
A dry, crusted patch on a child's pillow is often a sign of a ruptured eardrum. Bleeding in the ear may be due to injury, cancer, or a foreign body in the external auditory canal.
What are the causes of ear discharge?
inflammation or infection,
Head trauma, foreign body, very loud noise or sudden pressure changes (such as changes in plane travel) resulting in a tear or hole in the eardrum,
Eczema and some skin irritations can cause ear discharge.
In which cases should a doctor be consulted?
If the discharge;
If it is yellowish and/or bloody,
If it started after a blow to the ear,
If its duration is longer than five days,
If it causes ear and headache, fever,
If it causes hearing loss, a doctor should be consulted.
How is ear discharge diagnosed?
In case of ear discharge, the ENT doctor will take you for a detailed examination. In order to make a diagnosis, it should be known when the discharge starts, how long it flows, its structure, whether there are symptoms such as pain and fever accompanying the discharge.
How is ear discharge treated?
Treatment for ear discharge depends on the condition causing the discharge. Your doctor may give ear drops to relieve the discharge. However, if the discharge is due to a ruptured eardrum, you may need to take antibiotics by mouth.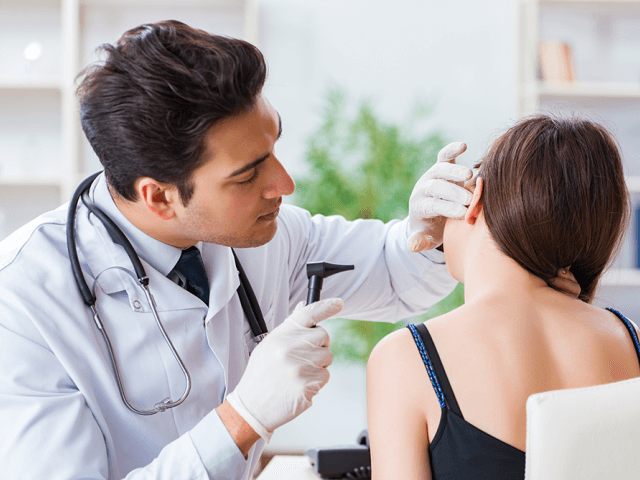 Our Clinical Information
He was born in 1981 in Zile district of Tokat. Starting primary school at Rize Atatürk Primary School, Dr. Deniz Yazıcı continued his education life in the Ergani district of Diyarbakır, since his father's place of duty changed since the 4th grade of primary school.